Court Map
Please click on your county of interest: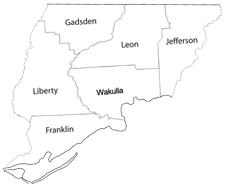 Know Your Court
On the first day of 2020:
» Dollar limits for civil cases in county court double to $30,000
» Small claims cases are increasing to include amounts up to $8,000, an increase of 60 percent
» Civil filers must include a cover sheet that specifies the amount of money in dispute in cases valued at more than $8,000
» Filing fees remain as they have been and do not change
» Increases in county courts' jurisdictional limits were passed by the legislature and signed by the governor. Increases to small claims amounts and the civil cover sheet changes were adopted in rules approved by the Supreme Court.
Read more »
Florida Courts Help seeks to help Floridians who represent themselves in family law cases.
The Florida Courts Help app works on Apple and Android phones and tablets. The app offers in one place information for people seeking a divorce, adoption, orders of protection, name change, and other family law issues.
Get the app»
You will be able to access local self-help centers, free and low-cost legal aid, and family law forms for use in a number of family-related situations.
Self-Help Information »
Follow @2ndcircuitfl