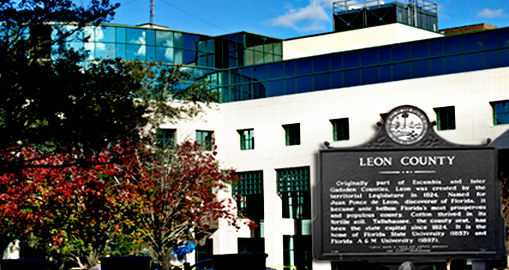 You will need to download the newest version of Flash Player to view the rest of this content.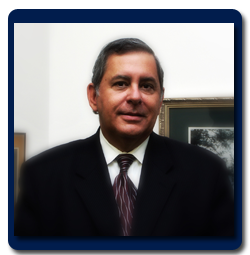 Welcome to the 2nd Judicial Circuit. As part of our commitment to keeping our work easily accessible, we have created a more navigable website with additional resources, better tools, and a new visual design to support your work and aid in the transfer of valuable information.
As Chief Judge my responsibilities include: carrying out the orders of the Chief Justice of the Florida Supreme Court; administration and supervision of the courts, judges, and officers of the courts within the judicial circuit; developing and implementing plans for the efficient operation of the courts that provide prompt disposition of cases, assignment of judges and staff, control of dockets, regulation and use of courtrooms and review of the status of inmates in local jails.
Court Administrator's Office handles judicial support functions for the circuit under my direction. This office oversees program functions set up by the judiciary. Explore our website to learn more about our office, staff, and duties.
Thank you,
Charles A. Francis, Chief Judge
Announcements
» 02/02/2015: Certified Process Servers who wish to renew their certification for 2015-2016 shall turn in all required documentation and fees to the Office of Court Administration, 225 Leon County Courthouse, on or before March 4, 2015. If you need additional information, please call Court Administration, Paula Watkins, (850) 577-4422.

» 12/09/2014: On Wednesday, December 17, 2014 the 2nd Judicial Circuit will host Home for the Holidays; an event to celebrate adoption finalizations providing children permanency in their forever family. A copy of the press release can be found here,
2014 Home for the Holidays Press Release

» 11/13/2014: National Adoption Day - Special adoption ceremony and reception to be held on November 19, 2014. A copy of the press release can be found here,
National Adoption Day Press Release

» 07/22/2014:A The 2nd Circuit Conflict Attorney registries have recently been updated and will not be updated again until July 1, 2015. A copy of the updated registries may be obtained from Court Administration,
WatkinsP@leoncountyfl.gov

» 05/06/2014:The Second Judicial Circuit released the 2014-2015 judicial assignments. For more information please visit Administrative Order 2014-05

» Ongoing: Can't find what you are looking for? Then be sure to review the sitemap for a comprehensive list of webpages.
---
Read more »
Court Map
Please click on your county of interest:
Navigating the Court System
Most civil and criminal cases in Florida originate at the trial court level. The circuit courts are courts of general jurisdiction , handling such matters as domestic relations, major criminal offenses, probate issues, civil cases involving amounts greater than $15,000, and appeals from county courts.
The county courts are courts of limited jurisdiction and sometimes are referred to as "the peoples' courts" probably because a large part of the courts' work involves voluminous citizen disputes, such as traffic offenses, criminal misdemeanors, and relatively small monetary disputes.
There are five county judges in Leon County, and one in each of the outlying counties. County judges hear all county court matters (misdemeanors, civil suits $15,000. or less, traffic court, tenant evictions, etc.) as well as qualifying jurors and holding first appearances...
Read more »