Message from Chief Judge Sjostrom
By administrative order 2020-03 I closed all court operations and facilities to all but essential court proceedings and critical proceedings related to the public health emergency. In the coming days the courts of the Second Judicial Circuit will reschedule, postpone or cancel all other hearings or establish means to conduct other hearings by telephone or video.
"Essential Court Proceedings" includes:
First appearance in criminal cases;
Criminal arraignments as deemed necessary;
Hearings on motions to set or modify bail for individuals in custody;
Juvenile dependency shelter hearings;
Juvenile delinquency detention hearings;
Hearings on petitions for injunctions relating to safety of an individual;
Hearings on petitions for risk protection orders;
Hearings for the appointment of an emergency temporary guardian; and
Hearings on involuntary commitment under the Baker or Marchman Acts.
"Critical Court Proceedings Related to the Public Health Emergency" includes:
Violation of quarantine or isolation;
Violation of orders to limit travel;
Violation of orders to close public or private buildings: and
Enforcement of curfew orders.
If you think your matter is an emergency but is not one of the categories set out above, you may file a document explaining why your matter needs to be handled by a judge immediately. A judge will review your document and decide if it requires immediate action. Litigants in Civil Court cases must complete a Designation of Current Mailing and Email Address form with any filing.
The court may also set non-emergency matters for hearing by telephone or video during the time we are closed. Otherwise, your matter will be reset after the public health emergency concludes.
Mediation : Due to the current health emergency, mediation may be conducted by video conference when possible. If video conferencing is not available, the mediation may be conducted by telephone conference.
We regret this inconvenience. But we hope that our efforts will help make the public health emergency shorter and less severe.
2nd Judicial Circuit COVID-19 Links
Best Practices Guidelines
developed by the Supreme Court's Workgroup on Continuity of Court Operations and Proceedings During and After COVID-19
Administrative Orders regarding COVID-19 Public Health and Safety Precautions for Operational Phase Transitions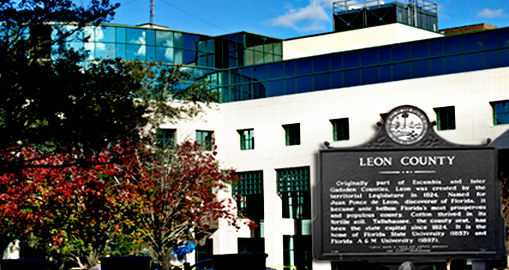 You will need to download Flash Player to view the rest of this content.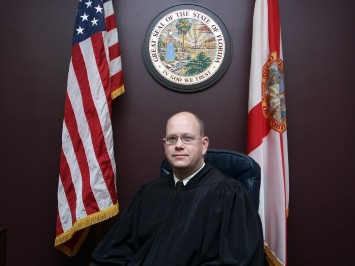 Welcome to the 2nd Judicial Circuit. As part of our commitment to keeping our work easily accessible, we have created a more navigable website with additional resources, better tools, and a new visual design to support your work and aid in the transfer of valuable information.
As Chief Judge my responsibilities include: carrying out the orders of the Chief Justice of the Florida Supreme Court; administration and supervision of the courts, judges, and officers of the courts within the judicial circuit; developing and implementing plans for the efficient operation of the courts that provide prompt disposition of cases, assignment of judges and staff, control of dockets, regulation and use of courtrooms and review of the status of inmates in local jails.
Court Administrator's Office handles judicial support functions for the circuit under my direction. This office oversees program functions set up by the judiciary. Explore our website to learn more about our office, staff, and duties.
Thank you,
Jonathan Sjostrom, Chief Judge
Court Map
Please click on your county of interest:
Know Your Court
On the first day of 2020:
Dollar limits for civil cases in county court double to $30,000
Small claims cases are increasing to include amounts up to $8,000, an increase of 60 percent
Civil filers must include a cover sheet that specifies the amount of money in dispute in cases valued at more than $8,000
Filing fees remain as they have been and do not change
Increases in county courts' jurisdictional limits were passed by the legislature and signed by the governor. Increases to small claims amounts and the civil cover sheet changes were adopted in rules approved by the Supreme Court.
Read more »
Florida Courts Help seeks to help Floridians who represent themselves in family law cases.
The Florida Courts Help app works on Apple and Android phones and tablets. The app offers in one place information for people seeking a divorce, adoption, orders of protection, name change, and other family law issues.
Get the app»
You will be able to access local self-help centers, free and low-cost legal aid, and family law forms for use in a number of family-related situations.
Self-Help Information »
Follow @2ndcircuitfl