Judge Barbara K. Hobbs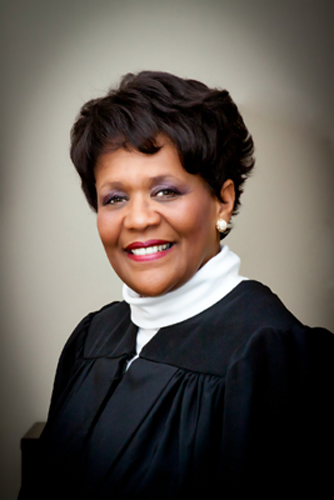 Judicial Assistant Judy Ware
Judge Hobbs is a native of Tallahassee, Florida and her roots can be traced in the Tallahassee community for five generations. The mother of two sons Justin and Alexander, Ms. Hobbs has been active in the Second Judicial Circuit as a parent, a community member and a small business owner for most of her life.
Ms. Hobbs has been a practicing attorney for 30 years and a member of the Florida Bar since 1982. As a partner with Cummings and Hobbs P.A. for 16 years, she has tried over 200 jury trials in State and Federal court and practiced law in each of the six County Courts of the Second Judicial Circuit.
Judicial Biography
» Ms. Hobbs was elected to the Circuit Court on November 6, 2012.
Professional Experience
» FL Assistant Attorney General, Anti Trust Section, 1981 - 1982
» FL Department of Business and Professional Regulations, 1982 - 1985
» FL Department of Transportation, 1985 - 1994
» FL Assistant Attorney General, North Florida, 1994 - 1996
» Private Practice, 1996 - 2012
» Admitted to practice before the United States Northern District of Florida
» Admitted to practice before the United States Middle District of Florida
Education
» John G. Riley Elementary
» Lillian Ruediger Elementary
» Augustus Raa Middle School
» Amos P. Godby High School
» University of Minnesota, Bachelor of Arts, 1978
» Florida State University, Juris Doctorate, 1981
Community Service
» 2010 Phenomenal Women Making a Difference, Awardee
» Tallahassee Girls Choir of CHOICE, Volunteer
» FAMU Developmental Research School, Reading Buddy
» Mother in Crisis, General Counsel
Follow @2ndcircuitfl