Judge David Frank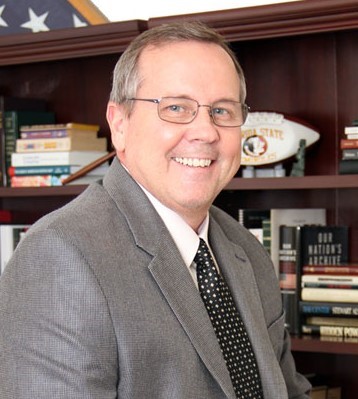 Judicial Assistant Tracy Douglas
Judge Frank began his legal career in 1994 serving the State of Florida as an Assistant Attorney General where he represented the Governor and state agencies in complex class action lawsuits in federal and state court. He then founded and managed his own law firm where he represented clients in every county in our circuit and was the lead trial counsel for jury trials in state and federal courts. His professional recognition and awards include: 2017 Best Lawyers in America (published in US News and World Report), Florida Trend Magazine's Legal Elite, Florida SuperLawyer, the 2010 Martin Luther King, Jr. Foundation of Florida Humanitarian Award, and the Martindale Hubbell AV Rating. He was the long-time chair of the Martin Luther King, Jr. Foundation of Florida and a Legal Services of North Florida Founder of Justice.
Prior to law school, Judge Frank served with distinction as a United States Army Officer in Panama and at Fort Bragg, North Carolina. He was an Infantry Platoon Leader in the 193rd Infantry Brigade, and later commanded several Special Forces ("Green Beret") A Detachments in 7th Special Forces Group, including the elite "Green Light" (SADM) Team and an Underwater Operations Detachment (Combat Divers). His deployments included multiple missions to Central America during the Salvadoran and Nicaraguan insurgencies. He later served as the United States Special Operations Liaison to the Republic of Honduras and was awarded the prestigious Department of Defense Joint Service Commendation Medal for his service overseas. He then served as an Intelligence Analyst for the Central Intelligence Agency (CIA) where he authored classified publications for, and provided briefings to, policymakers that included the President, Vice President, Cabinet members, the National Security Council, Congress, and other senior executive branch officials.
Judge Frank earned his Bachelor of Science from the United States Military Academy, West Point, his Master of International Public Policy from Johns Hopkins University's School of Advanced International Studies in Washington D.C., and his Juris Doctorate with High Honors from the Florida State University's College of Law.
Procedures
Policies, Procedures and Preferences for cases assigned to Judge David Frank can be found at the "Manuals, Forms & Procedures" section of this website.
Follow @2ndcircuitfl