HURRICANE IAN NOTICE:
THE FRANKLIN COUNTY COURTHOUSE WILL BE CLOSED ON THURSDAY 09/29/2022 AND FRIDAY 09/30/2022
Please monitor our website, Twitter, Instagram, and your local news for updates.
Follow @2ndcircuitfl
Judge J. Gordon Shuler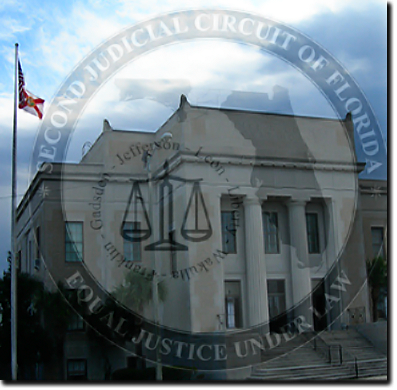 Judicial Assistant Teresa Evans
Judicial Biography
» Franklin County Judge 2019 to Present – Civil Traffic; Criminal Traffic; Civil up to $30,000; Misdemeanor.
» Acting Circuit Judge for Marchman Act and Baker Act petitions; uncontested dissolution of marriage, paternity, and name change; and, as assigned on contested Circuit Court matters.
» Second Circuit Representative of Conference of County Court Judges of Florida 2020 to present.
Education
» Apalachicola High School
Graduated 1979
» Florida State University
Graduated 1984 – Double Major (BS) in History and Political Science
» Florida State University College of Law
Graduated Cum Laude 1987
Experience
» Private Practice with Shuler and Shuler 1987 – 2009; J. Gordon Shuler, P.A. (solo practitioner) 2010 – 2018.
» Third generation attorney.
» General practice with focus on criminal defense and family law. Also handled real estate, probate, federal criminal defense, appeals, and various other matters.
Memberships
» Member of The Florida Bar 1987 to present
» United States District Court, Northern District of Florida
» Martin Luther King, Jr. Birthday Celebration Advisory Board
Personal Information
» Active Member of First Baptist Church of Apalachicola
» Birthdate – August 20, 1961
» Lifelong resident of Franklin County
» Three children: Krystal, Kayla and Kelsey
Follow @2ndcircuitfl