Judge James O. Shelfer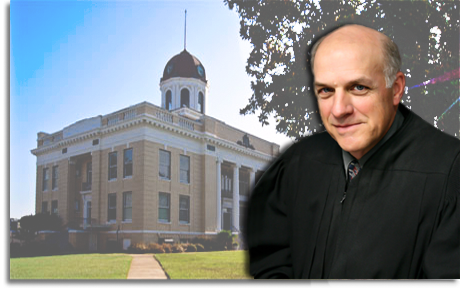 Judicial Assistant Ina Hawkins
Please submit all proposed orders to the JA via email. Also, when asking for a hearings, please list the case number and county in the subject line. In addition, please advise as to how much time you are requesting and attach the motion to be heard.
Judicial Biography
» Circuit Judge, Second Judicial Circuit: 2009 - Present
» Leon County Judge, Second Judicial Circuit: 2001 - 2009
Judicial Assignments
» Circuit Civil Trials and Civil Hearings
Education
» Stetson College of Law, St. Petersburg Campus
J.D., 1974
» Stetson University
B.A., Lambda Chi Alpha, 1971
Experience
» Associate at Cotton, Shivers, Gwynn and Daniel
» Sole practitioner: 1976 to 1978
» Co-founded Gardner, Shelfer, Duggar, Bist and Weiner, P.A.: 1978 to 2001
» Mixture of civil litigation and an office transactional practice specializing in mediation and arbitration
» Rated "AV" in Martindale Hubbell
Professional Activities
» Florida Bar Board Certified in the practice area of real property
» Florida Supreme Court certified as a Circuit Court Mediator
» American Arbitration Association Panel of Arbitrators Member
» Past-Chairman of the Attorney's Title Insurance Fund Board of Directors
» Second Judicial Circuit Grievance Committee member and past-chairman
» Florida Bar Unauthorized Practice of Law Committee
» Turn About, Inc. former member of the Board of Directors
» President of the Tallahassee Bar Association: 1999
» William H. Stafford American Inns of Court
» Florida Conference of County Judges
» Civil Rules Committee
» Past-Chairman of the Single Tier/Concurrent Jurisdiction Committees
» Co-chair of the Legislative Committee
Community Involvement
» Florida Bar "Bridge-the-Gap" and "Practicing with Professionalism" lecturer
» Florida Bar Speakers' Bureau
» Guest speaker: FSU Student Bar Association,Leon County Association of Landlords, the Second Judicial Circuit Defense,Lawyers Association, and numerous civic organizations
» Visiting judge for FSU's Moot Court Team Competition
» Adjunct professor at Florida State University College of Law, teaching Real Estate Transfers. and "Law School for Laymen"
Personal Information
» Born in Quincy on February 5, 1949, and grew up in Havana, FL
» Married for 40 years to Kathy
» 1971 graduate of Stetson (Alpha Xi Delta)
» Father of twin sons and grandfather of two.
Follow @2ndcircuitfl